PROFESSIONAL RESTAURANT PEST CONTROL
Most Common Pests in Restaurants
When it comes to restaurant pests, there are some pest that are more common than others. Some of the most common pests include:
Cockroaches: These ugly bugs are some of the most feared by restaurant owners because they are full of bacteria and germs. They can also trigger allergens and allergy symptoms.
Rodents: Along with being unsettling and unsightly, rodents can cause damage to packaging, structures, equipment, and restaurant products.
Files: Flies can come into your restaurant through open windows, doors, and other openings in buildings. They are both irritating and hard to control. Some files bite, too. They tend to thrive in drains, trash receptacles, and grow in excess populations during the hotter months of the year.
Stinging Pests: If you have an outdoor eating or waiting area, stinging pests can cause serious issues. Along with scaring your customers away, insect stings are painful and could trigger an allergic reaction.
Ants: There are many ant species that can pose issues for restaurant owners. The first step is to properly identify the ant present and eliminate all potential food sources and possible entry points.
Stored Product Pests: These are the pests that can be broken into four distinctive groups, which include scavengers, internal feeders, secondary pests, and external feeders. The external feeders include moths and beetles that will feed on processed grains. The internal feeders will create larvae inside the kernels of various seeds and grains, with weevils being the most common pest seen. And scavengers will feed on the damaged grains that are left by the other pests, with the secondary pests resulting in damages to the food packages.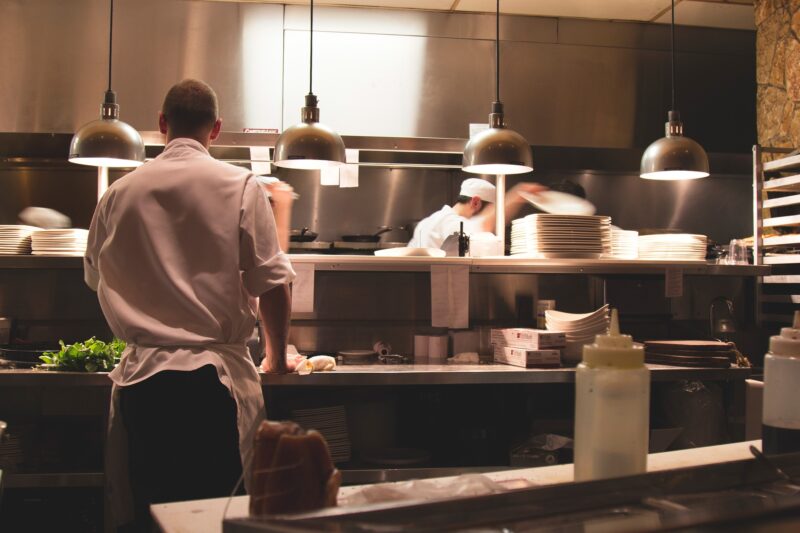 Restaurant Pest Control
Pests are a huge threat to any restaurant business. Ants, rodents, roaches, and other pests in your restaurant will compromise quality, sanitation and may result in regulatory fines. Even worse, these pests may hurt your restaurant's reputation, costing you customers in the long run.
Remember, pest control is not a set it and forget it service. Maintenance and prevention are key in keeping your restaurant pest free. You have to make a continual investment to ensure the pests stay away. Be sure to keep this in mind when you are ready to hire a pest control service professional.
The Benefits of a Good Restaurant Pest Control Program
When you have a pest problem in your restaurant, you will know right away how serious the problem is. Having a good pest control program in place is the best way to ensure you eradicate the pest problem and get the pests gone for good. A comprehensive and customized food service pest control program (which can be provided to you by a qualified pest professional) of prevention is key.
When it comes to pests in restaurants, you can't afford to wait around and see what happens. You need to take action right away to ensure the problem doesn't get worse!
Find a local exterminator in our directory today. Click here.
How to Get Rid of Pests in a Restaurant
Restaurants are supposed to provide guests with a safe and comfortable environment. Unfortunately, insects can change all this rather quickly. The consequences of a bug infestation can be devastating for your restaurant and as mentioned above, pests can damage your reputation. Having an out of control pest problem can result in the loss of customers, and possible closure due to lack of revenue and closure by local health departments. The good news is there are some tips you can use to get rid of pests in your restaurants.
Some methods to prevent pets include:
Closing all openings into the restaurant, which includes around wiring, drainpipes, vents, and more to keep bugs away.
Keep all doors and windows closed when possible. Investing in an air curtain can be an easy and cost-effective way to get rid of flying pest in your restaurant. Installing door sweeps can also be effective.
Keep your garbage cans and dumpster clean. Regularly maintain and clean garbage cans and dumpsters in your restaurant with soap, water and disinfectants. This can go a long way at keeping pests away
Keep the kitchen area clean to keep bugs away. It is best to clean the kitchen as often as possible for the best results.
Keep foods covered and clean up any spilled food right away and dispose of the trash or garbage often.
Clean all areas of a table thoroughly once guests have finished their meal and left the dining area.
If you follow the above tips, there is a good chance that you will be able to prevent bugs from coming into your restaurant.
Tips and What to Do About a Restaurant Pest Problem
Even if you follow the tips above, you may still see pests in your restaurant from time to time. While this is true, there are several things you can do. For example, you can use an insecticide product. If you choose to go this route, make sure that you find the ones that have been approved for use in a food service establishment. You should also try to eliminate the bugs that have congregated around your restaurant dumpsters that you use. Make sure to close the dumpster lids when they are not being used and keep these areas as clean as you can. You can also apply bait to these collection areas, which will help to eliminate pests.
Dealing with customers and food is your passion, don't let dealing with pest become a new job. Find a local exterminator in our directory today. Click here.
Common Methods Used by Exterminators
The method of pest control used by the exterminators that you hire will vary based on the issue, how severe your problem is, and how many treatments will be needed to eradicate your pest population for good. When it comes to hiring a pest control service, be sure to keep the information here in mind. Finding a company that can deal with the issue you have is imperative. While this may be challenging, with a bit of time, effort, and research, you can find the right service provider for your needs.
Although calling an exterminator can be time consuming, it is often times the best option when an infestation gets out of control. It is important to take the necessary steps to correct a pest problem in your restaurant at the first signs of pest. This can help minimize issues and protect your customers, employees and your business. Utilizing proper preventative methods will ensure the continued health and safety of you, your business and for the months and years to come.
Cost of a Pest Exterminator for Restaurants
It is not advisable or recommended to conduct professional restaurant pest control services on your own. For commercial areas and restaurants, a qualified and licensed pest exterminator professional is recommended. The cost of the pest control solutions you need will be based on the type of pest problem you are dealing with, along with how severe the problem is. Other factors that will determine the protocols to be used in your restaurant are the restaurant's size, the number of treatments needed initially and management and employee's willingness to implement and utilize an effective preventative restaurant pest control program. It will also depend on the company that you hire. As a business owner and restaurant owner, you know hiring right is a key to success. A reliable pest exterminator professional is an essential member of your restaurant's team.
In most areas, the initial restaurant pest control treatment will range between $50 and $200. If you have to have monthly treatments to help manage the pest problem you are dealing with, you will probably have to pay between $120 and $170 each month. This will include treatment for stored food pests, rodents, cockroaches, flies, and ants. Your exterminator professional will provide you with information on all of the services they have provided to you for each visit.
Professional exterminators use a combination of methods to detect the entrances that pests use to get inside your restaurant and business. With help from our expert exterminators, you can prevent and put an end to your pest problem for good!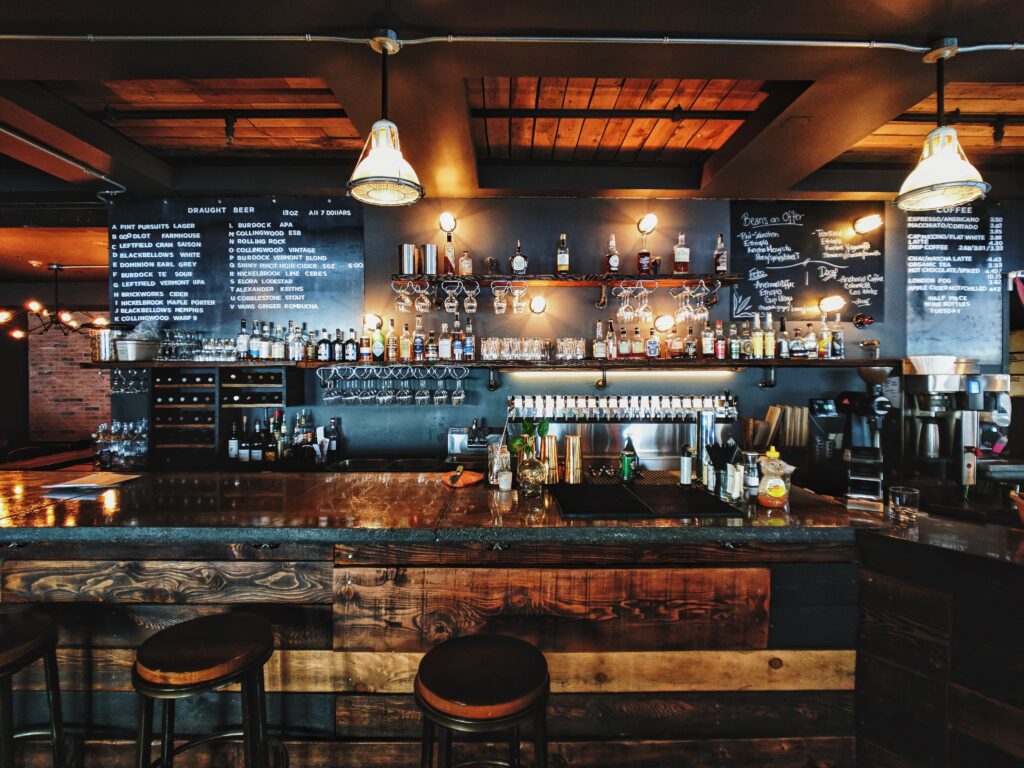 For fly control, the monthly cost usually ranges between $20 and $40 per month. If you use mist systems or fly lights, the cost will range from $55 to $295 each.
If you are dealing with rodents, the cost of removal is around $20 to $35 per month and if bait traps are being used will cost approximately $25 each.
Remember there are several factors that are going to impact the final price that you pay. Take some time to consider this and the pest issues you currently have. With all the data and a thorough assessment, select the best pest exterminator to fit your needs. Find a qualified professional in our directory. Find one here.
ALTERNATIVE SOLUTIONS
Alternative do it yourself methods to help get rid of pests inside your restaurant.
Tips for using rodent traps
Make sure to choose the correct size trap for a mouse or rat.
Make sure to use the correct trap. i.e.: mouse = mouse trap, rat = rat trap.
Place the traps where you have seen the most activity from the rodent.
Keep your restaurant clean
Remove excess trash build up.
Vacuum/sweep up the crumbs left on the floor or counter tops.
Do not leave food out overnight. If you do, make sure they are sealed properly in proper tamper proof containers.
Have a tight sealing lid on top of your garbage to prevent the rodent from getting in.
Ant baits come in different forms such as gels, granules, or stations. Follow the instructions on the bait package to ensure a safe and successful use of the product.
Tips for using an ant bait
Put the bait in areas where there are crumbs.
Put the bait where you can visibility see an ant hill.
Do not use repellent insecticides near the ant bait.
Baits are most effective when the temperature is near 70°F/21°C
Do not use on wet surfaces.
Ant control sprays can be effective, but also harmful. If sprayed indoors in a sealed environment, it can be potentially dangerous for your loved ones.
LOOKING FOR AN EXTERMINATOR?
SEARCH THE PEST EXTERMINATORS NEAR ME DIRECTORY.